Dearest Readers, today i'm going to do some shameless self-plugging today! Buuuut when you see what exactly it is, i'm sure you will agree that this post absolutely necessary!
They're not yet up on my blog in the sale section just yet however they are available on my Etsy shop here – https://www.etsy.com/uk/shop/TotallySparklyy [link removed as store is no longer open]
I am of course talking about the Best Bitches Necklaces I have up for sale. They're all hand made and make a really funky gift for your friends. The best bit is that when you buy one for your friend(s), you get to keep part of it too!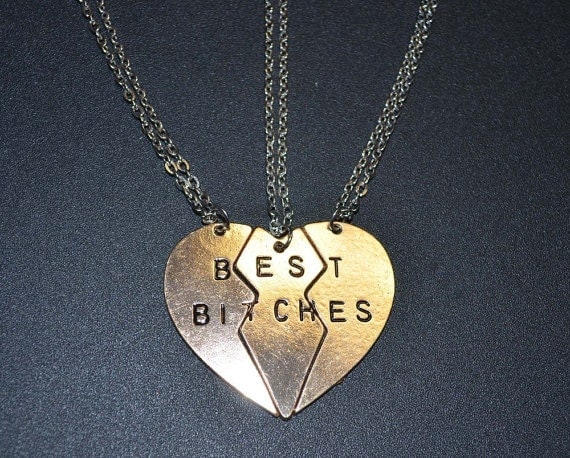 I have both two piece and three piece hearts available so theres necklaces to fit all odd and even numbered cliques.
The hearts are made from mixed metals so I wouldn't advise you to wear them in the shower and the colour is a goldy-coppery colour.
The chain is approximately 50cm (25cm when worn).
The pendant is approx 3.5cm in length.
Additionally, they are made to have a slight imperfect look as they are all hand crafted.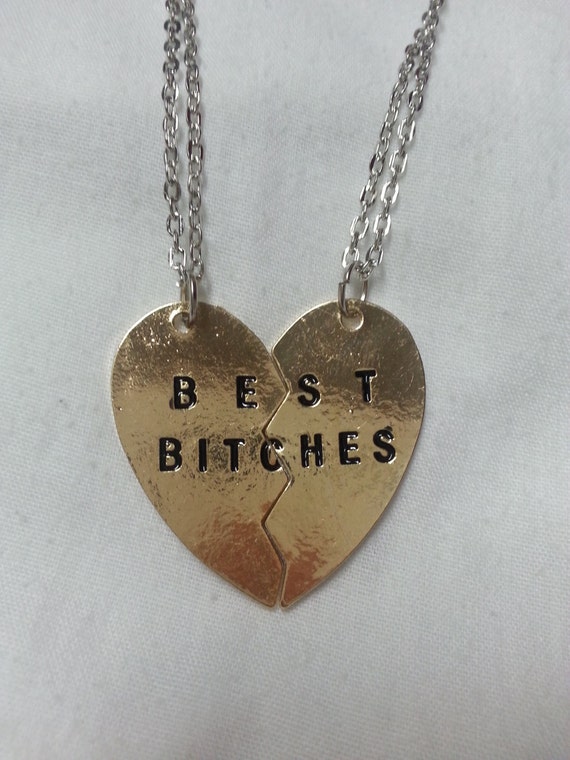 A perfect sentimental present for you and your friends, to let them know just how much they mean to you.
Love Always,